I want to share a story with you.

A testimony of a mother's struggle, courage and faltering hope in the journey of caring for her child with a disability.

Momma Keila gave birth to her daughter 16-months ago, during the height of the global pandemic. She was overjoyed at the birth of a beautiful baby girl, but the jubilation quickly dissipated as Momma Keila quickly saw how her daughter was not developing like other child. She saw her daughter's eyes move in crazy and uncoordinated directions. She saw her muscles tighten at random times. And she saw her neck remain floppy and weak, despite being six months old.

Momma Keila soon became bombarded by the people in her community, who filled her mind with many myths regarding her daughter. They would tell her "your child is missing her muscles," so that is why she can't move. Some would go to the extent of telling her that "your child is possessed by a demon."

All of these lies and myths greatly effected Momma Keila because she wasted a lot of time, money and resources moving to different pastors and people in her community, who would advise her in various ways. The thoughts and advise would also confuse her to the point where she didn't know what to do…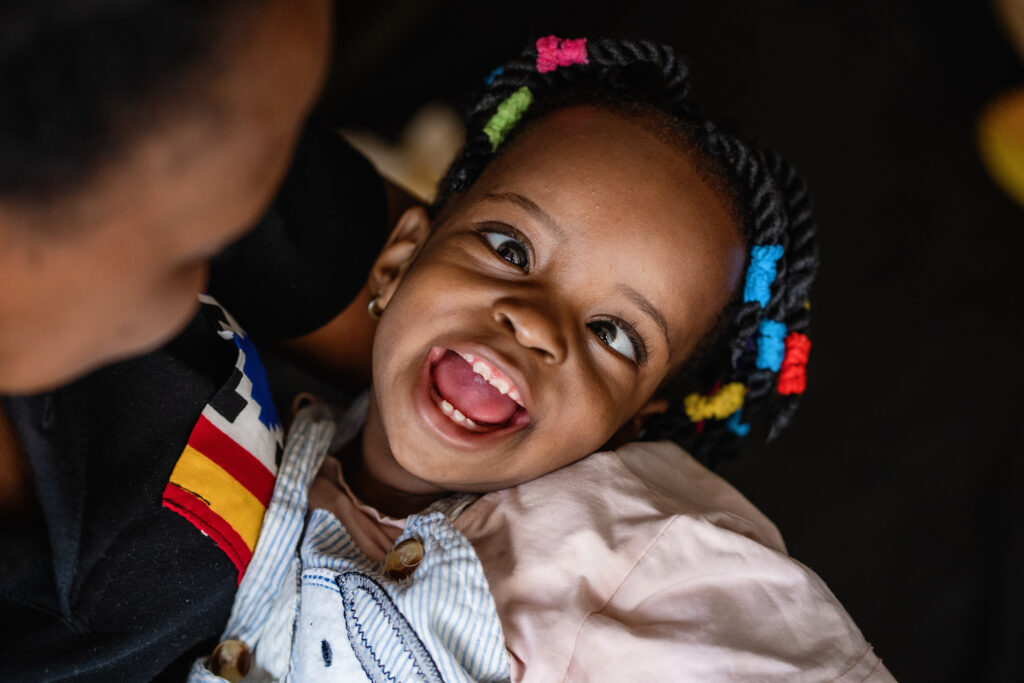 Four weeks ago, Momma Keila and her daughter were admitted at Imprint Hope's 7-week training course. Over the past four weeks, Momma Keila has identified people in her life who have greatly hurt her because of her daughter's disability. These people have been her own husband and one of her closest friends. She has recognized how she finds freedom each time she chooses to forgive them and how she needs to find healing from the hurt.
During the educational classes and two hours of therapy everyday, Momma Keila is now able to name her daughter's disability. She is also able to articulate some of the causes and characteristics of her daughter's disability of Cerebral Palsy. Momma Keila is also learning exercises and activities to help Keila on her journey of rehabilitation.
Momma Keila explains that since she now knows the truth about her daughter's disability, she will not be influenced by what her neighbors say about her or her child. She understands now that the journey with her daughter is long and she has to be patient with the various moments that come with her child.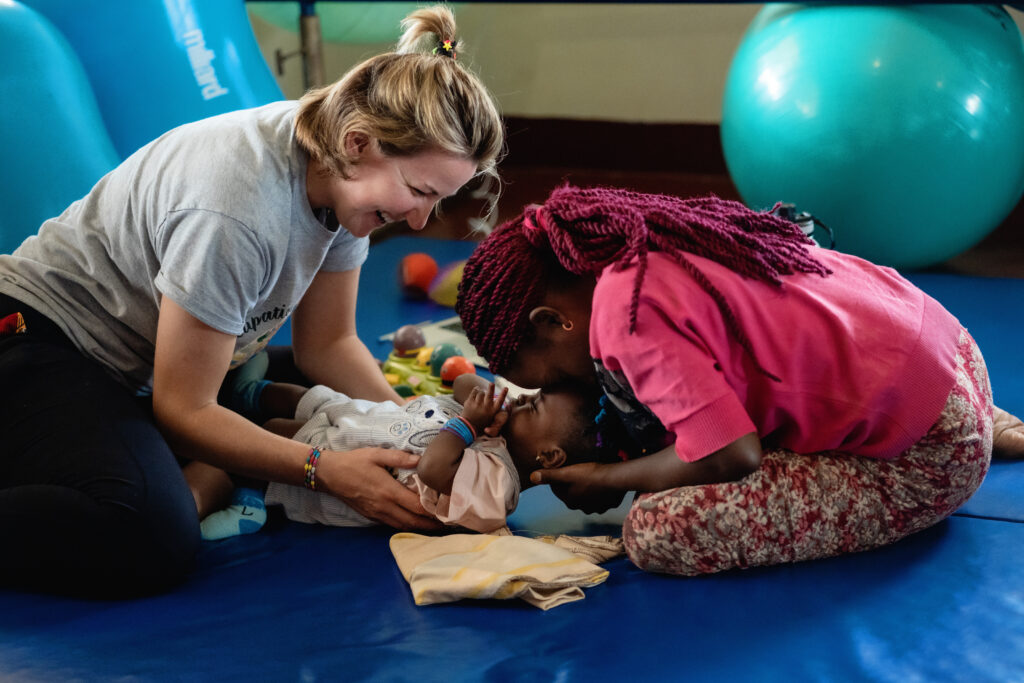 Through this amazing mother, I have beheld how empowering, educating and raising up advocates for children with disabilities is an arduous road of discovery.
For the fact remains that we were all once the size of a mustard seed. You were once so tiny to the point where you relied on your mother to protect and fight for your life. And if it weren't for her protecting you, you might not be here today.
My friends, the darkness that threatens our own lives takes tremendous courage to combat on a daily basis. I feel this struggle everyday working with the most vulnerable population of children in Uganda. At times, my own patience is stripped down to the core.
However, the truth remains that each one of our lives is tied to others. I firmly believe that children with disabilities were created for an inherent and sanctifying purpose. These children affirm in my heart the beautiful truth that in order to defeat the darkness out there, you must sometimes defeat the darkness inside of yourself.
This is the beautiful truth I see transpiring at Imprint Hope. I see mothers and fathers, despite their challenging circumstances and horrifying past, rising up to recognize the worth and value of their child.
For at the end of the day, all life is worth fighting for. That is why we cannot just simply standby and watch as children are mistreated, abused and denied access to medical and rehabilitative care. These children need us to fight and advocate for their lives now more than ever!
Thank you for being a part of this transformative movement in Uganda!