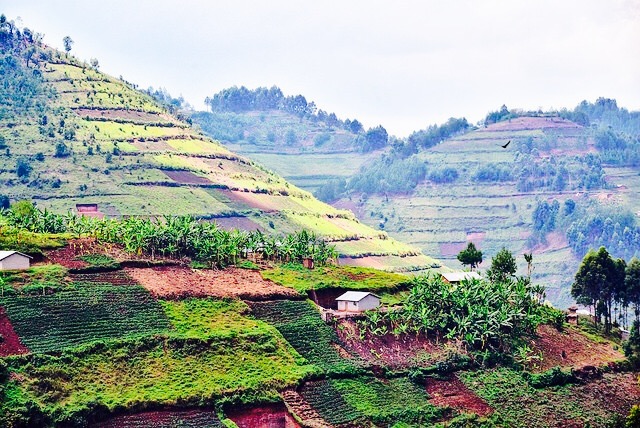 Picture for a moment the tiny flicker in a flame right before a fire is about to go out. Sometimes their is a little struggle before the flame is extinguished, however, what if someone blocks the wind from extinguishing the flicker and it returns once again into a flaming fire?
We all have unique things that fuel our fire, excite our spirit, and flood our souls with fulfillment along this adventurous journey of life. What fuels your soul to keep on looking up with hope? What is your strength when you heart becomes worn? Time after time, we all turn to something to find answers.
Upon returning to Uganda this past month, my heart and soul quickly flooded with a spirit of infectious joy, thankfulness, and peaceful consolation that I was exactly where I needed to be. It's so hard to put into words, all the noises, smells, smiles, beauty,  miracles that I witness each and every day while working with a group of children who are completely dependent on others for every basic need.
In a world that has told me that self-sufficiency is freedom, I always learn the paradox to that equation when I step foot in Uganda. When I look into the eyes of the children, I see pain, rejection, heartache, abandonment, which they all have experienced from a very young age. This saddens my heart, but at the same time fuels my soul with HOPE because these children still possess a flaming spirit of compassion, forgiveness and understanding despite their daily struggle to get through each and everyday. They seize the present moment and embrace it with gratitude. In their humble nature, they reveal that in order to live fully alive the past should not rob you of the joy and gift of the present moment.
As this beautiful season of Christmas season begins, I'm overwhelmed with gratefulness for those children. They continuously teach me to let go of the safe and familiar and to keep on looking up for the everlasting spirit of HOPE and JOY we can continuously be for others.
As Mother Theresa says, "Let no one ever come to you without leaving better and happier. Be the living expression of God's kindness: kindness in your face, kindness in your eyes, kindness in your smile." For me, those abandoned children, teach me the the meaning of the phrase "to be loved is TO LOVE." In their simplicity and dependency, they block the wind from extinguishing the flickering flame of love within my soul.
We are all living on borrowed time. The future is not our own, but we have the present moment to live fully alive with a flaming fire of Love. EnABLE Hope 🙂