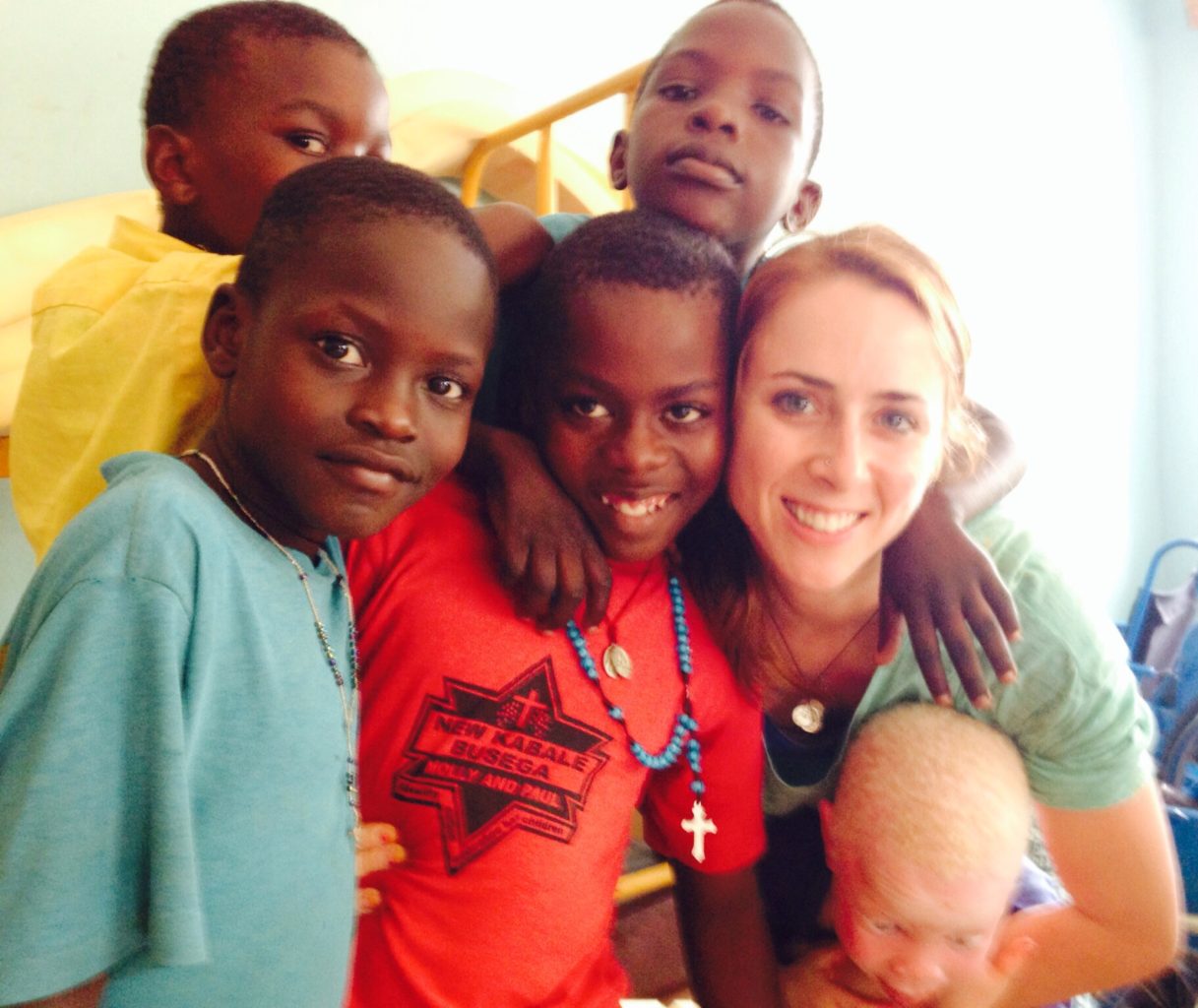 When I stepped off the plane onto African soil a part of me felt as though my world was falling apart. The doubts, unknowns and fears concerning living and serving for a year in a third world country were rather daunting to me. The temptation to dwell on these anxious fears and unknowns were so strong that it could have crippled my ability to love, if I allowed them to.
As one of the Missionary of the Poor brothers told me before I left Uganda, "When the door of happiness is closed by human beings, God always opens another huge door with new opportunities. Often we fail to see them because we are still looking on the closed door. Life is a unique and a mystery, but depends on how YOU shape it."
Pondering and reflecting upon this past year continually sends goosebumps up and down my spine. I'm still amazed that I had the courage to step onto the plane. That I was protected from catching all the diseases and bacteria I was exposed to. That I possessed within me the strength and stamina to tirelessly be present to the children God placed in my path.
I now realize now that my world was falling into place by going to Africa to be with those abandoned, BEAUTIFUL children. Through their unspeakable JOY, boundless LOVE, unsinkable FAITH, and unstoppable CHARITY, I've discovered that I'm always called to give people MORE then they expect and do it cheerfully 🙂
In this consumeristic, fast paced, distracting life of living for Friday to come, need for instant gratification and time is money world, I'm realizing how we all can learn the essence of life from a society that materialistically possesses so LITTLE, but eternally contains so MUCH.
For the bare minimal starters, I've learned to be more fully present to people. To deeply listen and hear people's words, instead of hoping the conversation ends in a minute, so I can move on with my day…I've learned to see beauty in every moment because you never know when it might be stripped out under your feet from sickness or tragedy…I've learned to approach everyday as a shining new opportunity to serve and love all the people placed in my path. Everyone has past hurts and painful memories, but we can fight them all through LOVE.
The exuberant love from my little boys and Missionary of the Poor brothers met and overtook me with a powerful force beyond my imaginable capabilities exactly where I was placed. My life is forever changed and all I desire now is to share the beautiful selfless love and compassion with the world.
The joy in surrendering all for others is when I truly discovered freedom, peace and boundless strength. For the gifts we have been given are not intended for our own use, but for the benefit of others. I know the story we are all called to write and bear witness to is far from over. In fact, I believe the journey has just begun! As St. Francis of Assisi says "Let us begin now, for up until now we have done nothing."
So my friends, we are made for so much more then ordinary lives. Let's make the darkness run and hide in this world. Let's fight those deepest, darkest unknowns, challenges and joys in our life with love. Ugada HOPE!!!